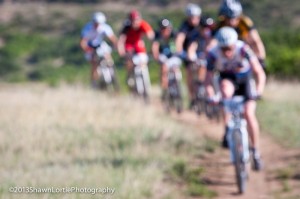 Accelerate your bicycle training and racing learning curve and maximize your results with our highest level of personalized, one-on-one coaching. Our Premium Coaching service delivers daily training analysis, feedback and recommendations on how to improve your performance. By working with you on a daily basis, our coach is able to rapidly develop a level of understanding, trust and commitment with you that will quickly and decisively translate into driving your performance to levels that you simply cannot achieve in the same amount of time on your own.
You've heard that the devil is in the details. Well that's especially true when it comes to identifying and resolving those last few critical components of your training and racing regimen that can make the difference between average results and podium finishes. The daily interaction you receive with our Premium  Coaching service allows us to explore every facet of your preparation and then make crucial adjustments to ensure you achieve superior results.
You can also add a Nutrition Coach to the Premium Coaching service.
One of the most overlooked aspects of training and racing is proper nutrition. Poor nutrition habits can quickly derail your goals. Even if you think you eat well, you're likely missing key nutrients that will help you improve your power, endurance and recovery. One of the best ways improve performance is to improve your strength-to-weight ratio. You can do this fairly quickly by attaining your goal weight while maintaining or improving your strength. Premium Coaching and Nutrition Coaching can help you achieve this result. With the purchase of Nutrition Coaching, you'll work one-on-one with Kelli Jennings, Registered Dietitian, Sports Nutrition Expert, and avid Endurance Mountain Biker. Interaction with Kelli is twice per week.