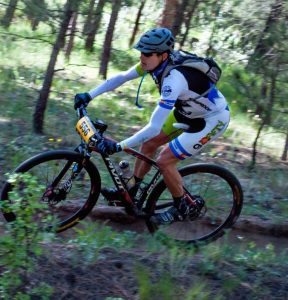 The MTBCoach MTB Race training plans are easy to follow and designed to produce your best result.  Stack the Base and Build plans for a season long plan. Contact us if you have any questions about which plan to choose or what's best for you.
Our premade training plans are best if you can follow the schedule on your own with no guidance from a coach.  You need to have a predictable schedule that allows you to follow the prescribed plan, typically Tue-Thru, Sat and Sun.  Monday and Friday are usually rest days.
For feedback and analysis or a custom schedule then our coaching programs may be best for you.
All of our training plans are serviced by TrainingPeaks. TrainingPeaks allows you to view your training plan in a web browser and the mobile app.  You can use the free account with the training plan or use the premium account to track your training at a higher level.
Use discount code mtbcoach10 to save 10% on any training plan purchased through mtbcoach.com. Discount does not apply when purchased through trainingpeaks.
All Training Plans include the following:
12 week training plan
Workouts are online via website or mobile app with TrainingPeaks
Daily email reminder with detailed workouts.
Workouts in this training plan can be exported for use with devices and apps. Learn More
Workouts built for use with a Power Meter, Heart Rate Monitor or Perceived Exertion
Plan includes field tests for FTP and Lactic Threshold Heart Rate Test (LTHR)
Access to our private Facebook group and get expert advice on training, racing and equipment choices.  You can also interact with other members for their advice and experience.
MTBCoach Nutrition Guide and Meal Plan available for $20
The MTBCoach Training and Racing Handbook, which includes information about how to use the training plan, execute workouts, nutrition, rest and recovery and much more.
For the best results stack the Conditioning (optional), Base and Build plans for a total of 24-30 weeks of training.