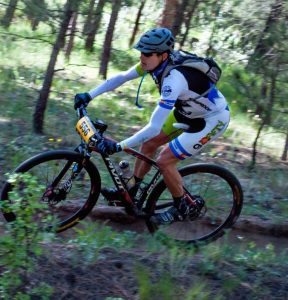 The MTBCoach MTB Race training plans are easy to follow and designed to get  your best result.  Stack the Base and Build plans for a season long plan. Contact us if you have any questions about which plan to choose or what's best for you.  If you can't find what you are looking for we can create a custom specific to you and your goals.
All Training Plans include the following:
12 week mountain bike training plan
Workouts are online via website or mobile app
Daily email reminder with detailed workouts.
Workouts in this training plan can be exported for use with devices and apps. Learn More
Workouts built for use with a Power Meter, Heart Rate Monitor or Perceived Exertion
Plan includes field tests for FTP and Lactic Threshold Heart Rate Test (LTHR)
Nutrition guidance provided by MTBCoach partner, Apex Nutrition, LLC. Get a 25% discount on the Apex Nutrition Fuel Right Instant Download Sports Nutrition Plan eBook or sign up for the optional nutrition coaching (more) .
MTBCoach Nutrition Guide and Meal Plan available for $50
The MTBCoach Training and Racing Handbook, which includes information about how to use the training plan, execute workouts, nutrition, rest and recovery and much more.